Free Registration opens in June
Make date for your diary. This year, the 2023 Alderney Fly-In will take place over the weekend of 1st-3rd September 2023. Apart from the opportunity to enjoy the wonderful island of Alderney, we are offering a lively programme of events. starting Friday evening with a welcome drinks and BBQ.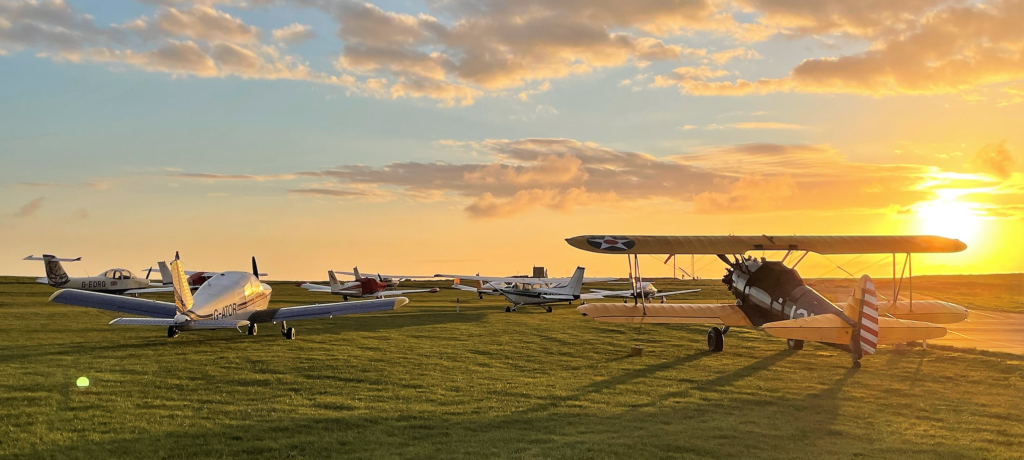 The weekend's events include a series of guided tours by boat, bus and on foot, to discover the island's fascinating wildlife and the many historic sites – from the Roman era through medieval and Napoleonic times to the Second World War. Sporting activities will include opportunities to play Pétanque, Golf or to have a go at Clay Pigeon Shooting. You can of course just meander around the island taking in the sights, bars, restaurants, beaches and atmosphere.
The social highlight of the weekend will be the Gala Dinner and prize awards on Saturday 2nd September. An array of trophies will be presented in a variety of classes including: the longest Distance Flown, the Largest Entry from the UK Clubs, the Largest Entry from Non-UK Clubs, Class Awards for Vintage (up to1945), Classic (1946-1960) and Modern (1961 to present) Aircraft, plus best Home-Built, Best External Finish/Colour Scheme, The Most Senior Pilot, the Most Junior Pilot and The Spirit of the Fly-In.
Don't forget to book your accommodation as early as you can! To view and book your accommodation, please go to the VisitAlderney website where all hotels, guesthouses and self-catering establishments are listed.
We look forward to welcoming you to our island home.