After travel restrictions were eased, the Alderney Flying Club finally managed to hold its 2021 Fly-in over the weekend of Friday 15th October to Sunday 17th October. The event attracted around twenty aircraft from both Guernsey and the United Kingdom with pilots and passengers rewarded with unseasonably good weather in which to enjoy what the Island has to offer.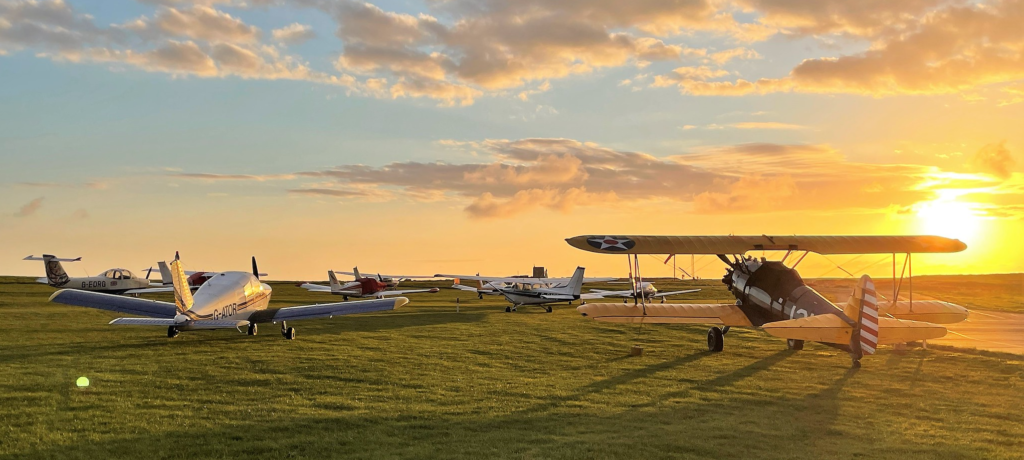 The weekend kicked off with welcome drinks and a BBQ at the Moorings and the following day several
guided tours on foot and by boat were organised for the flying visitors. The highlight of the weekend was
the Saturay night's Gala Dinner and Awards presentation at the Georgian House. Commenting on the event David
Chiswell, Chairman of the Alderney Flying Club, said,

"We are pleased we were able to host our Fly-In, given the Covid regulations that were in force. Everything went very smoothly and the weather could not have been better."

The feedback from our visitors was very encouraging. Everybody clearly had a good time and many
welcomed the opportunity to meet up with their fly-in friends, to soak up the atmosphere, discover the
island's wildlife and unspoilt beauty, its fascinating history and the genuine hospitality."
A decision about the date for the 2022 Alderney Fly-In will be announced shortly.
To see our photo gallery of this year's Alderney Fly-in click here.
2021 Fly-in Award Winners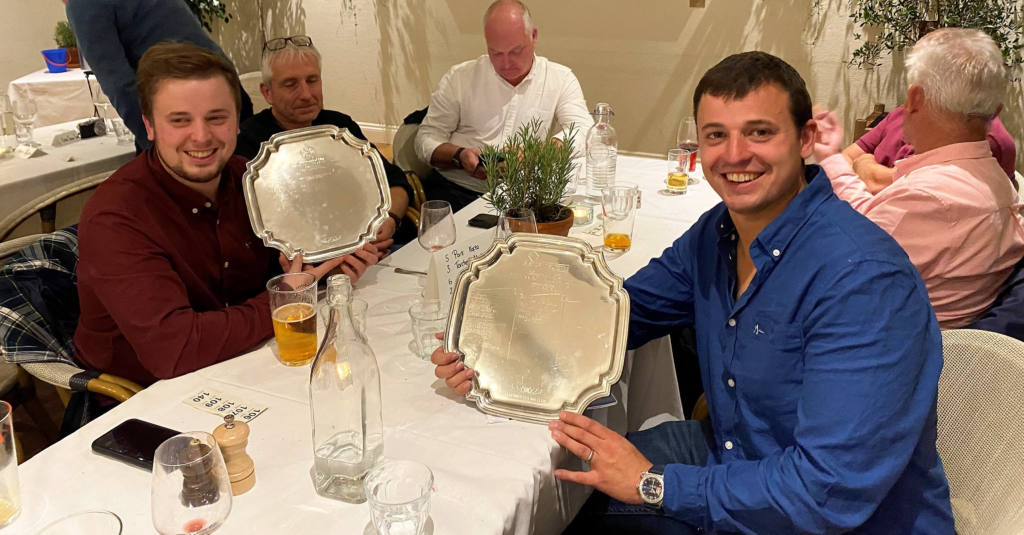 The following is a list of trophy winners in 2021…
Longest Distance Flown
Derby Flying Club (4 aircraft)
Largest Entry from a UK Club
Joint award goes to the Enstone Flying Club (4 aircraft) & Derby Flying Club (4 aircraft)
Best Vintage Aircraft
N74677 Boeing Stearman PT17 (Pilot: Will Gilbert
Best Classic Aircraft
G-AVGA Piper PA30 Comanche (Pilot: Gordon Moir
Best Modern Aircraft
G-VIZZ Sportavia Rs100 (Pilot: Jim Howard)
Best External Finish/Colour Scheme
G-AVGA Piper PA30 Comanche
Senior Pilot (Flying to the event as P1)
Glynn Wright (74 years)
Junior Pilot (Flying to the event as P1)
George Gilbert (22 years)
Spirit of the Fly-In
Adrian Chipp – the Flying Farmer