We are planning to hold the 2021 fly-in over the weekend of Friday 15th October to Sunday 17th October. We will put together a programme that includes old favourites including wildlife boat trips, walking and bus tours around the islands sights, including the fortifications from the Roman era through medieval and Napoleonic times to the Second World War. We will of course have a welcome do on the Friday evening and the not to be missed Gala Dinner on Saturday when there will be awards and prizes.
We will publish the full programme in July and then open up our usual online registration system.

We look forward to welcoming many of you here after the enforced absence last year.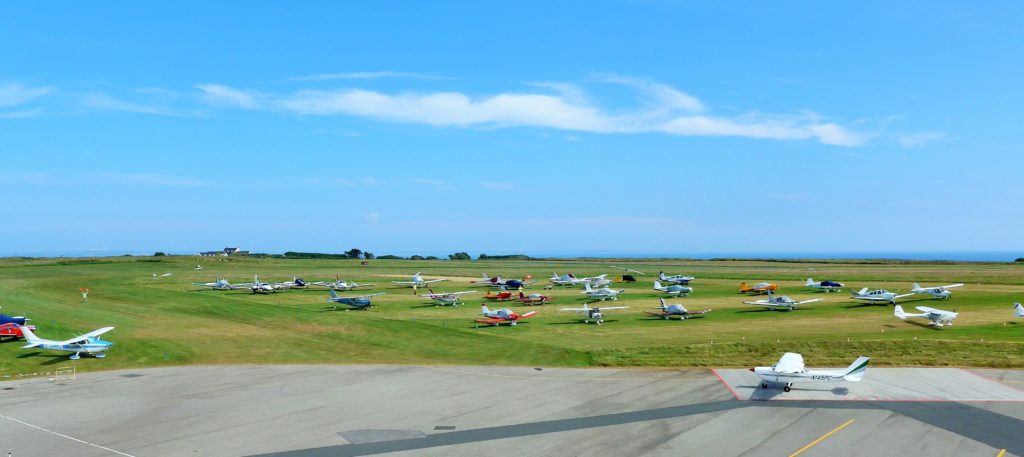 We are all really looking forward to hosting everyone again and our fingers are crossed. If you would like to check on the latest COVID situation, please visit the States of Guernsey website
AWARDS – 26TH ANNUAL ALDERNEY FLY-IN 2019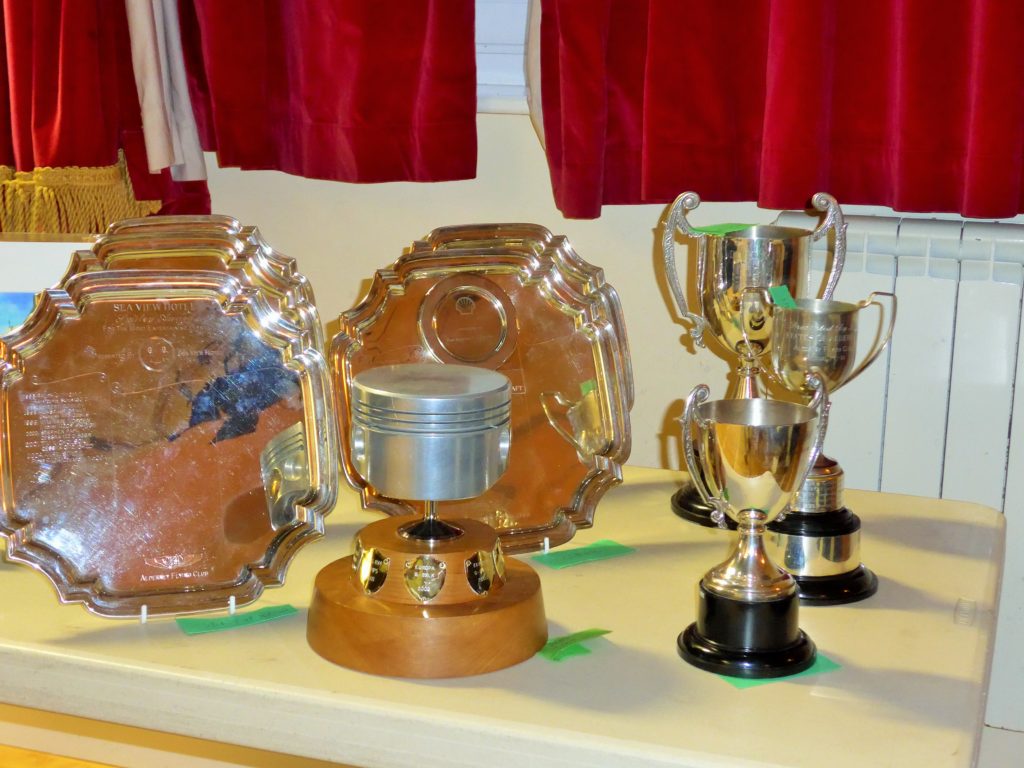 Longest distance
D-EVFG BE35 – Hubertus Sangermann from EDKU Attendorn (near Cologne) 660km

Largest Entry from a UK Club
Blackbushe Flying Group

Vintage
G-AWWO Jodell DR1050 1964 cared for by Bill & Judy Brookes

Classic
G-PSRT PA28-151 Warrior – Bob Nash from Enstone

Modern
G-FMLY Commander 114b – Peter Jackson from Biggin Hill

Best Home-Built
OO-H86 B&F technik FK14 Le Mans – Marc Fives from Saint-Ghislain (EBSG)

Best External Finish/Colour Scheme
G-ETIV ROBIN DR400-180 – Charles Prior

Most Interesting Aircraft
Three V-Tail Bonanza BE35:
G-APTY: flown by George Brennand
D-EVFG: flown by Hubertus Sangermann
G-ARKJ: flown by Hugh Smith

Senior Pilot Flying
George Brennand (87)

Junior Pilot Flying
Will Gilbert

Spirit of the Fly-In
Matt Altass with G-CUBA based at Denham

Special award: Best Ambassador for Alderney and the Fly-In
Marc Naylor based at Exeter (and facebook)